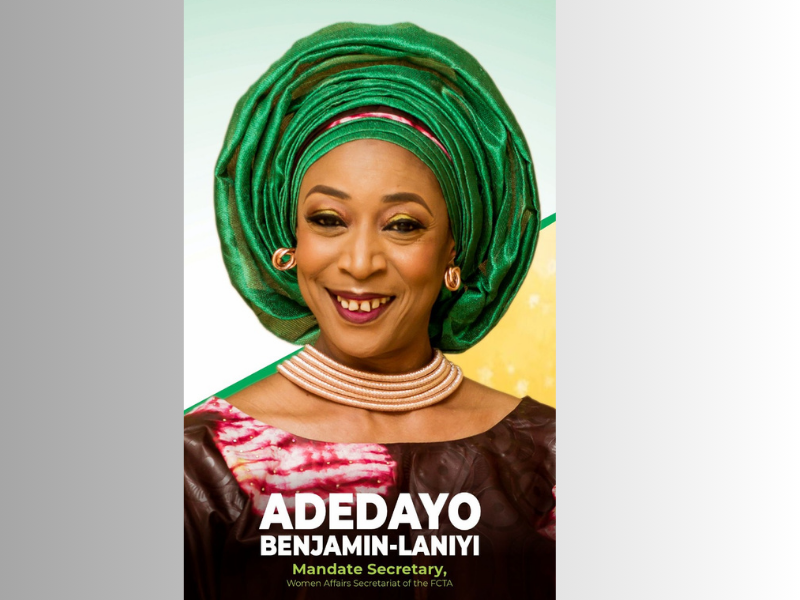 We are absolutely thrilled to extend our heartfelt facilitations on the recent appointment of our Executive Managing Director (EMD), Mrs. Dayo Benjamins Laniyi (TBL), as the Mandate Secretary for the newly established Women Affairs Secretariat in the Federal Capital Territory Administration (FCTA) in Nigeria's capital, Abuja. This is a truly remarkable achievement and a testament to her unwavering dedication and exceptional leadership.
Her vision, passion, and tireless efforts in championing women's and girls' rights as well as their empowerment have not only been inspiring but have also paved the way for positive change in various communities. Her appointment is a testament to the confidence and trust that the administration has in her ability to drive transformative initiatives in this critical area and era.
As Team DOXA, we have always been privileged to witness her remarkable capabilities and unwavering commitment to the cause of directing affairs in the company. Her dynamic leadership style and profound influence have been a source of inspiration for us all. Her spiritual leadership has also inspired us all to remain focused on serving the almighty God and humanity as a whole.
Her interventions for women and girls in the FCT and other parts of Nigeria, as well as in African countries, have been impeccably renowned and have indeed paved the way for her, hence the recognition and more work given to her by the administration. "The reward for good work is more work, "as it is always said.
We have every confidence that she will achieve even more during her time serving as Mandate Secretary and that she will continue to serve as an inspiration for women and girls in the Federal Capital Territory and beyond.
Finally, as Providence has also made it, this appointment coincides with her birthday, making it a double celebration for us at DOXA Digital Nigeria.
We stand with you on this new journey and look forward to witnessing the incredible impact you will undoubtedly make.
Once again, hearty congratulations and happy birthday, Mrs. Dayo Benjamins-Laniyi (TBL)! The Executive Managing Director (EMD) of DOXA Digital Nigeria, Limited